Address
59 Breedstraat Utrecht 3512TV
I have a question
I would like to make a request for a health talk for my business.
We don't have a phone #
If you wish to get in contact with us email is best.
Ask Family Chiropractic A Question
We will try our best to get back to you as soon as possible.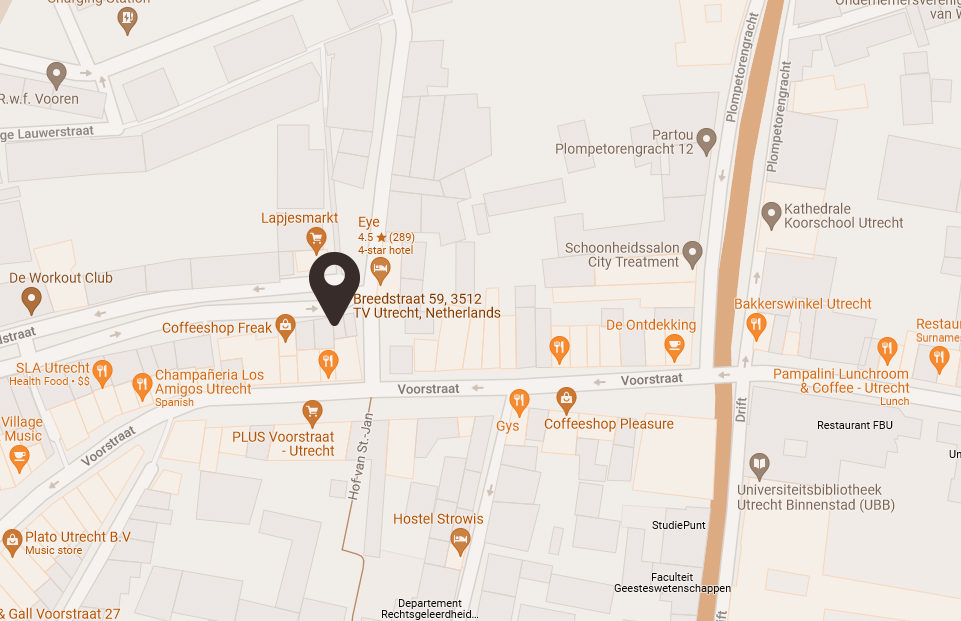 Practice Hours:
Monday: 2.30pm-7.00pm
Tuesday: 9.00am-12.30pm, 2.30pm-7.00pm
Wednesday: 9.00am-12.30pm, 2.30pm-7.00pm
Thursday 9.00am-12.30pm
Where you can find Family Chiropractic – The practice is located in the middle of Utrecht. We think this is one of the best cities in The Netherlands!
You will find the practice on the ground floor, you can come through the front door into the corridor and to your left there is the waiting room entrance.
We have plenty of parking out the front of the practice with there being a parking lot right in front of our doors. Otherwise, there is parking in and around the practice located on the neighbouring streets.
Meet the Chiropractor at Family Chiropractic
We look for areas in your spine that have neurological interference – these areas are known as Subluxations.